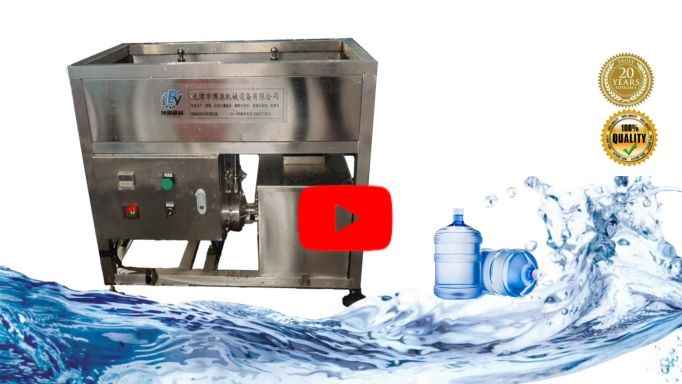 BY-SHW-2 is a Semi-Automatic hot water rinsing and Defrosting machine is manufactured for stand-alone rinsing and Defrosting operations for low to medium production facilities. These bottle cleaning machines normally require an operator to place bottles on the bottle machine before the cleaning process. Bottle washers are ideal for container cleaning applications involving larger containers such as 3 to 5 gallon (10 to 19 liter) water bottles.
Basement and stabilizer blade and surface made with stainless steel AISI 304.
Bottle clamp with high efficient spray nozzles, spray nozzle go inside the bottle for spraying, spray angle is 45°, which can efficiently and thoroughly wash every area of inner bottle wall, particularly suitable for large volume bottle and saving rinse bottle water.
Transportation:
Export standard packaging: wooden case
Port: Tianjin port or other assigned port