Your searching product was discontinued to be replaced by upgraded model BY-NC-1

HPBW(High Pressure Bottle Washer) is a device which washes the inside of the bottles using high-pressure jet nozzle.
Does your bottles huge contaminated, polluted such as dust, sticky algae, animal or insect waste, dry and soft mud?

Does huge bottles reject every day?

Does your water not clean and safe?

Cannot recycle/reuse bottles?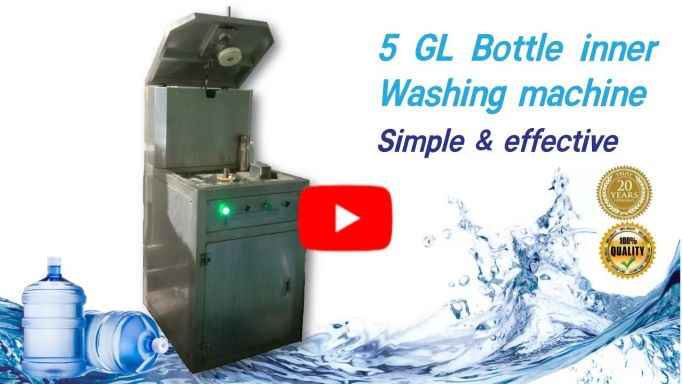 Depending on the version, the unit is suitable for washing 19 liter / 18.9 L (5 gallon), 11.35 L (3 gallon) PRB or PET water bottles. Upon request, the device may also be suitable for rinsing, filling, and screw closure of other types and capacities, such as 5, 6, 10 l bottles. Once electricity, water and compressed air are connected, production can begin immediately. The machine is serviced manually, but workflows are automatic. The machine is equipped with a self-cleaning program, which facilitates daily cleaning and disinfection.
Transportation:
Export standard packaging: wooden case
Port: Tianjin port or other assigned port
Made in China page: https://www.made-in-china.com/showroom/0a2cdf6874c120ac/product-detailvdDAnexCaLRG/China-5-Gallon-Botle-High-Pressure-Washing-Machine.html